We are incredibly proud that one of our students was awarded this year's MCAE AWARD Student of the Year. Meet Hamed: Hamed's story is one of drive, persistence, determination, and the desire to help others.  Hamed came to America from Iran in 2016 with his wife Sahar and daughter Ava.  Sahar had won an immigration lottery in Iran which allowed them to leave the country of their birth.  Their main impetus in leaving was to find a country where their daughter would have more freedom and a better life than what she would have experienced in Iran.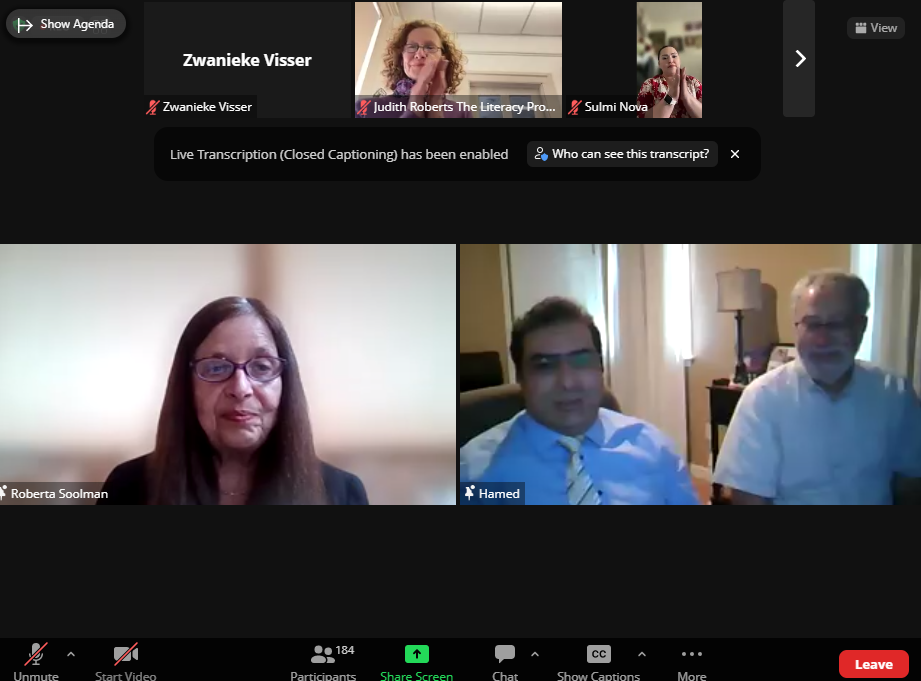 Hamed is a man of great determination who is willing to do whatever needs to be done in order to succeed.  When he and Sahar arrived here, they had no knowledge of English.  In spite of having run his own software company in Iran, Hamed immediately took a job as a restaurant dishwasher and also as a laborer for a cardboard company to earn money.  At the same time he was taking computer classes at a local community college.
He eventually discovered Literacy Volunteers and was matched with a tutor.  Hamed's progress in English was very rapid.  As Hamed progressed in English, he also progressed job-wise.  He eventually was able to work as a very successful car salesman which allowed for even more rapid progress with his English and eventually he moved on to jobs as an IT manager.
During his first job as an IT manager at a plastics manufacturer, he suffered an accident.  He was 18 feet up on a ladder to hit the reset switch on a communications device when a fork lift truck ran into the ladder.  Hamed suffered skull and jaw fractures, multiple joint dislocations, spinal injuries, and a total of 54 broken bones.  It was not certain that he would live.  In a testament to his drive and determination, he did survive and went on to continue working in spite of the numerous negative effects due to all of his injuries.
Hamed's desire to help others continued in spite of his injuries.  Since recovering from the injuries he has helped the Literacy Office office by helping to purchase, configure,  and set up multiple computers and printers.
In addition, in the role of IT Director at his most recent job, he was able to get his company to donate 9 computers (in addition to another 3 that he paid for himself) to a Ugandan children's charity.  Part of what he did was to configure the computers and train someone from the charity in their usage.