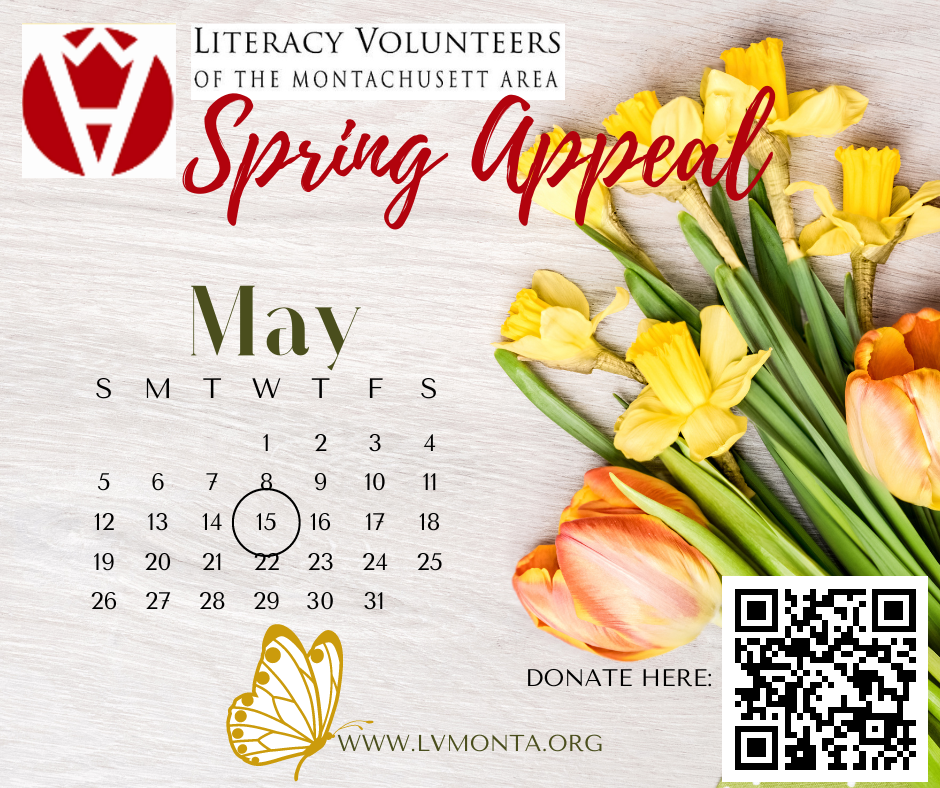 Our Spring Appeal launches on May 15th, 2023!
Our goal is $5000 to support our ESOL and basic literacy tutoring, our conversation and citizenship classes.
Will you support us?
Donate with Paypal through QR code or send a check to:
Literacy Volunteers of the Montachusett Area
PO BOX 7197
Fitchburg, MA 01420
Every donation is so much appreciated as you help another adult to achieve his/her goals so that they can thrive in our community.