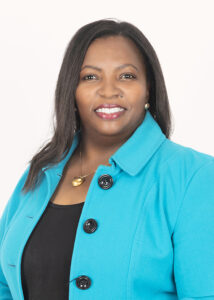 The LVMONT Board of Directors is pleased to announce the appointment of Anne Ndunda as treasurer of the organization.
Ms. Ndunda brings both experience and expertise to her new role. She is currently the Finance Director/Comptroller at Waltham Committee, Inc., a non-profit organization that provides homes, employment, and day support for people with disabilities. She holds a Master's degree in Finance and IT from Lesley University and an undergraduate degree in Business Administration and Communication from Daystar University, Nairobi, Kenya. Ms. Ndunda and her family live in Leominster.
When asked why she valued the work of the Literacy Volunteers, Ms. Ndunda offered a quotation from the former Secretary General of the United Nations, Kofi Annan.
Literacy is a bridge from misery to hope. It is a tool for daily life in modern society. It is a bulwark against poverty, and a building block of development, an essential complement to investments in roads, dams, clinics and factories. Literacy is a platform for democratization, and a vehicle for the promotion of cultural and national identity. Especially for girls and women, it is an agent of family health and nutrition. For everyone, everywhere, literacy is, along with education in general, a basic human right…. Literacy is, finally, the road to human progress and the means through which every man, woman and child can realize his or her full potential.
Welcome aboard, Anne! We are so happy to have you!